Here for careers
At Casey's, we're here for our team. That means, we want to provide you with a work environment you love, great compensation and opportunities for a successful future.

Life At Casey's
We know your time away from home is valuable. That's why we make sure to provide a fun, flexible and rewarding experience for our team.

Casey's is a fun place to work and a great way to build your career. With a variety of job positions, there are endless opportunities for growth while being a part of the caring Casey's community.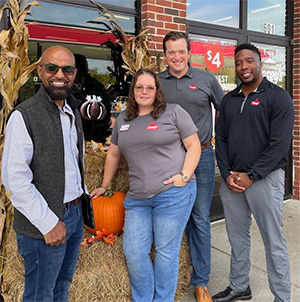 My team is really close – we take pride in caring for our guests, and we always find time to laugh!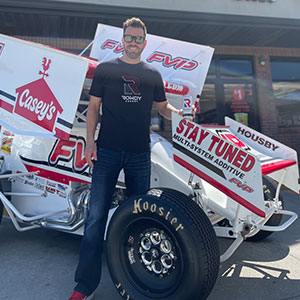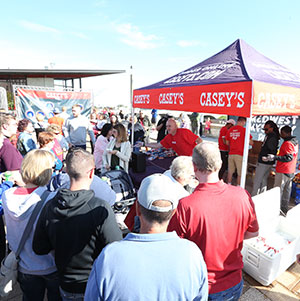 CASEY'S HAS HISTORY
With more than 50 years of valued service and 2,500+ stores, Casey's focuses on providing a delicious, reliable, and fun convenience store experience.
My team really likes that Casey's is always finding ways to give back to our community. This is where we live, and we love helping our neighbors.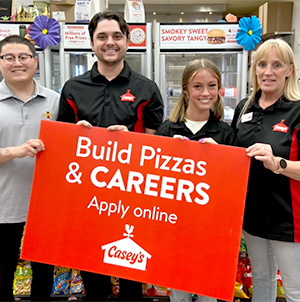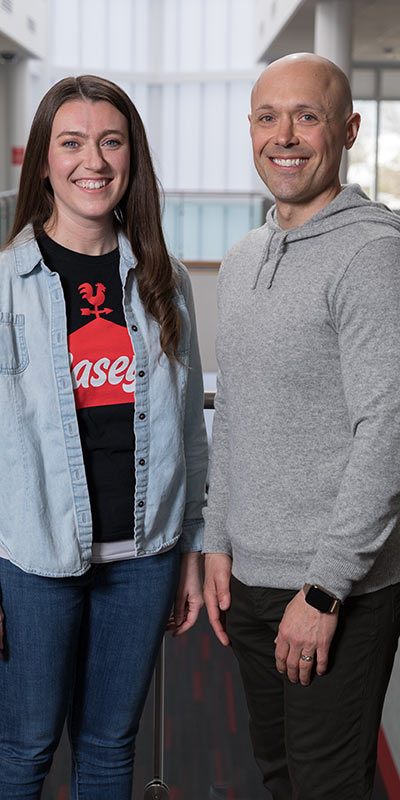 Here for Giving Back
Our giving initiatives focus on creating stronger communities by supporting fundamental needs in: Education, Hunger and Community Servants.
Learn More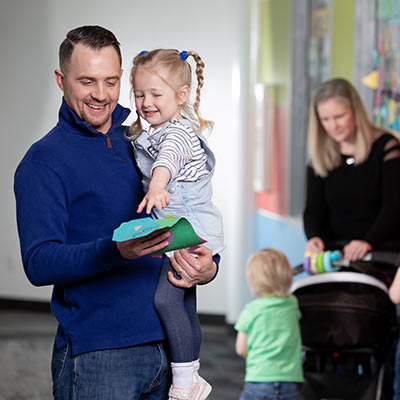 It is really nice knowing my employer values family. The Child Development Center allows me to sneak in some snuggles throughout the day with my daughter.